About BGS International Residential School
BGS International Residential School was founded by His Holiness Jagadguru Padmabhushana Dr. Sri Sri Sri Balagangadharanatha Swamiji of Adichunchanagiri Mutt, in 1997 and formally inaugurated on 19th January 2001 by  Bharat Ratna and the then Prime Minister of India Shri. Atal Bihari Vajpayee Ji.
The school is one of the finest centers of learning in India. It is a co-educational and residential school having foreign national and NRI students from across the world.
Enroll for Admissions
Our Mission
What We Stand For
The school is dedicated to nurture students to become conscientious and responsible citizens. These integral qualities are imbibed in our students with a spirit of adventure, exploration, research, and creativity.
The school staunchly believes in uniqueness and fostering every individual's potential. Therefore diverse opportunities are provided for our dear students at the foundation level so they can tread a successful career path and have a bright future.
Our Vision
Teaching the Professionals of tomorrow
Child-centric education focussing on the all-round development of every student is the principal belief of BGSIRS. 
Below are a few pointers that form the ethos of our teaching style.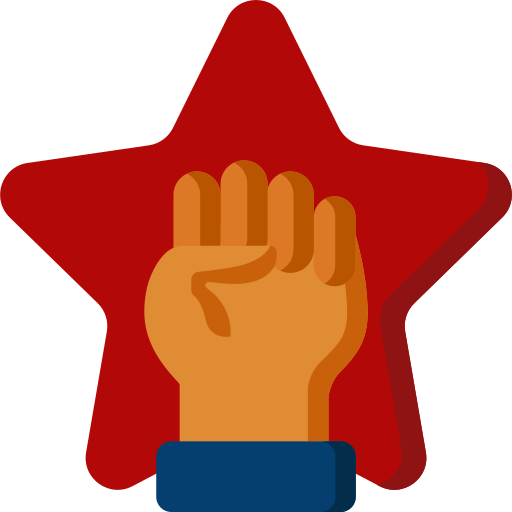 Committed to Excel
We're always in the pursuit of excellence in character building, academics, sports, co-curricular, and extra-curricular activities.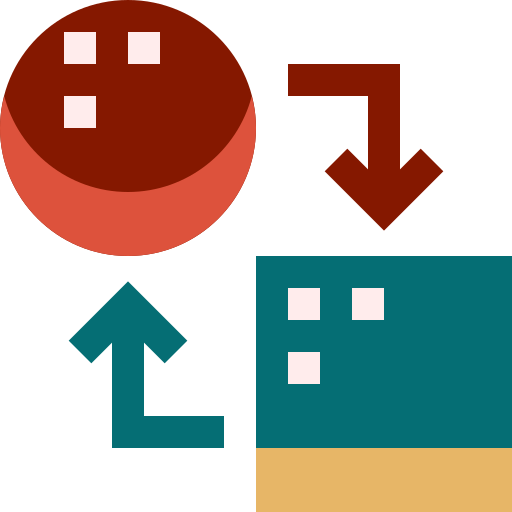 360 Transformation
We aim at bringing about a total transformation in a student, not just in academics, but also in physical, mental, emotional, spiritual, social, aesthetic, and creative thinking.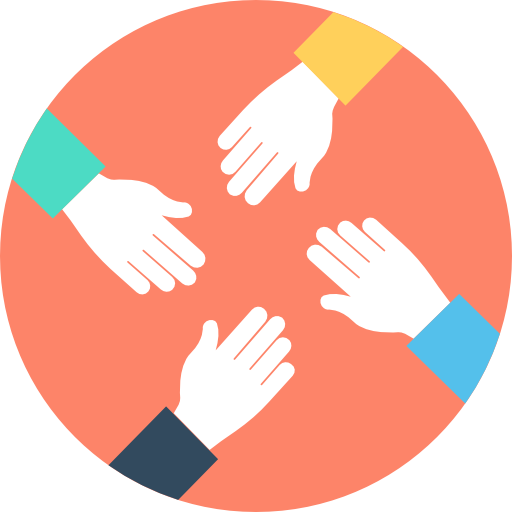 Responsible Citizens
Creating responsible, disciplined, and secular citizens – who are fully aware of their social, moral, and cultural obligations and commitments – with a desire for unbounded service to humanity.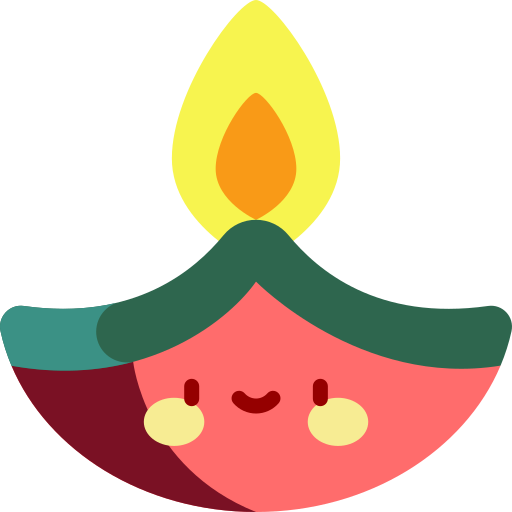 Core Indian Values
Inculcating the best of Indian culture and tradition among children and cultivating in them lasting moral values. 
Equality Lessons
Establishing true equality among all students irrespective of their caste, community, financial status, and background is the ethos of our institution.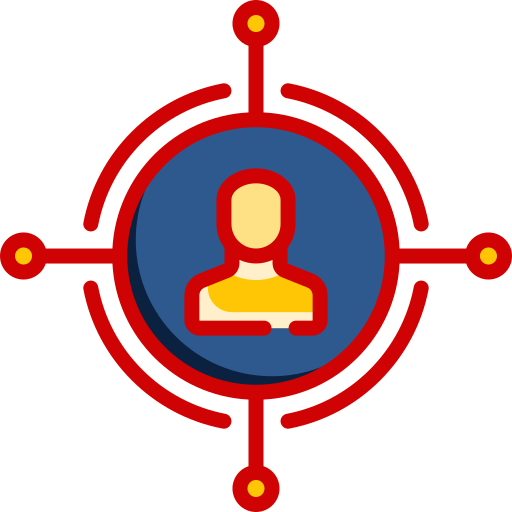 Personality Development
We focus on building self-reliance, courage, self-confidence, and self-esteem in students so they are ready to take on life's unfavourable moments with great ease.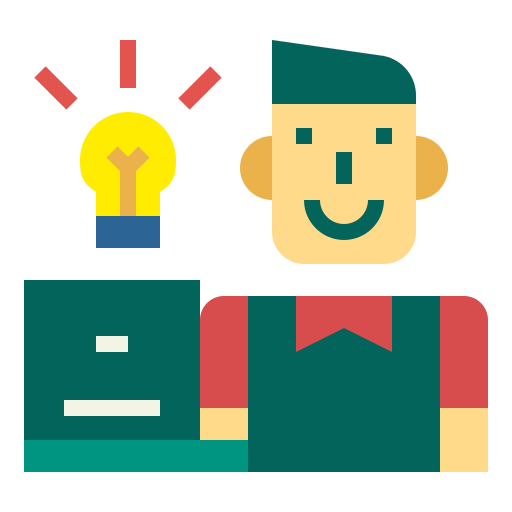 Learning Never Stops
We encourage our students to become keen learners and continue to have that desire for a lifetime.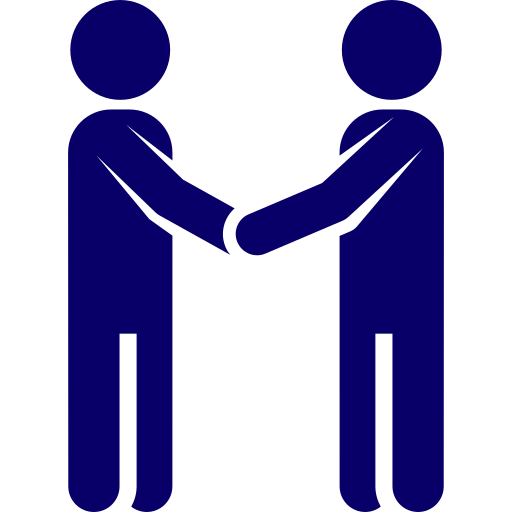 Healthy Relationships
The school promotes positive interpersonal relationships, where students work together towards a common goal with a feeling of empathy and compassion towards their fellow mates.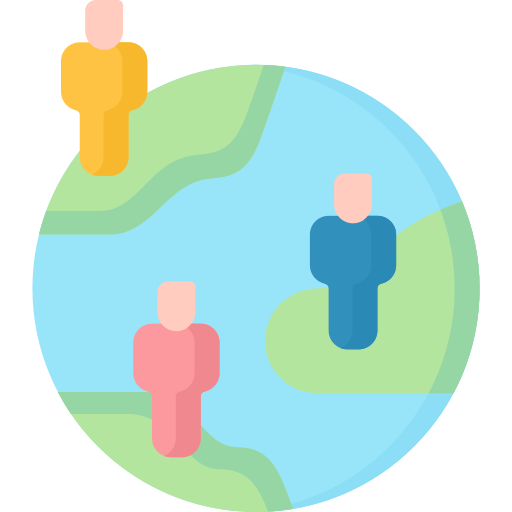 International Respect
Promoting international friendship and understanding by admitting students from different parts of the world, to enable them to learn about India, its rich cultural heritage, ethos, and values.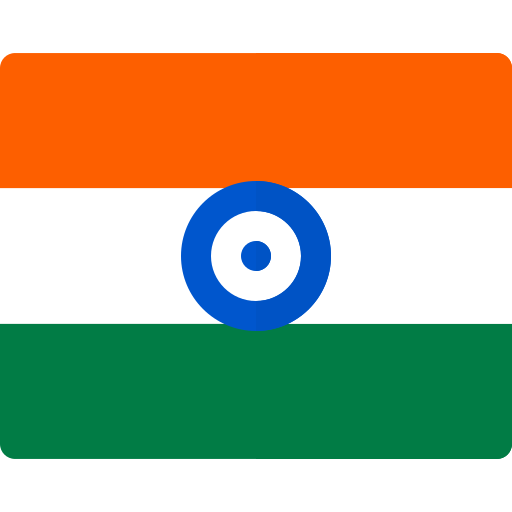 National Love
To develop a patriotic outlook in students with an everlasting desire to serve the country.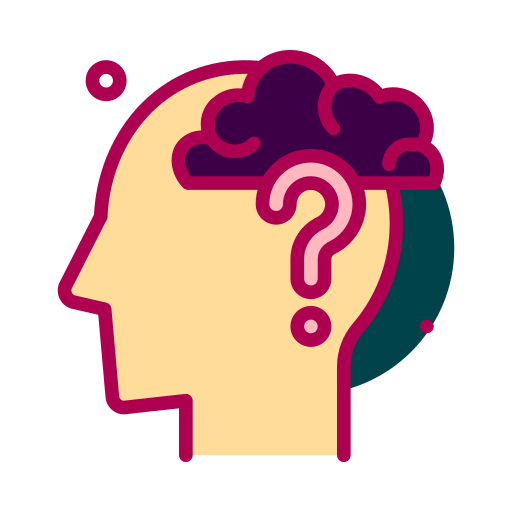 Critical Thinking
Fostering independent thinking, thoughtful decision-making, critical analysis and appreciation, and understanding of differences of opinion.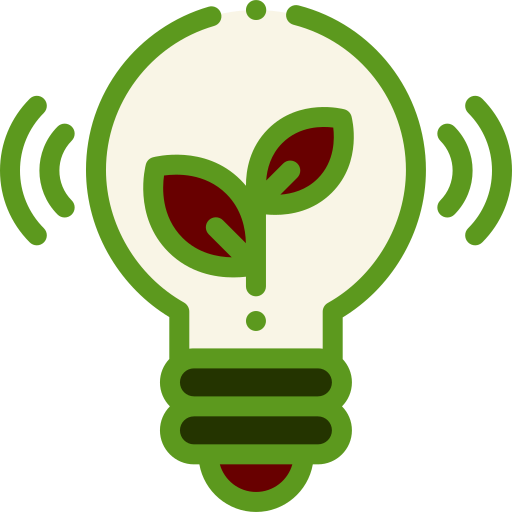 Planet Protectors
We support our students in knowing what it is to live and grow with clarity of thought, in peace and harmony with nature, with grace and freedom in the world.
Man cannot live in isolation, however great he may be. He depends on the society in every walk of life. Then it will become his bounded duty to give back to society from what he has received. It will indeed be a wasted life if he cannot pay back his debt to society, albeit in a little measure, during his lifetime. This can be achieved only if he is constantly tuned to the wants of the less privileged. Today the world is a boiling cauldron of social ills like illiteracy, ill-health, and poverty, compounded by natural disasters like earthquakes and floods.
If only each one of us takes up cudgels against just one issue and makes it our business to alleviate the problem. How wonderful it would be if each one of us has our mission to provide just one family with the basic necessities of Anna, Akshara, and Arogya i.e., food, education, and health. Social service should not be indulged in for the sake of fame or fortune. But it must be done with the spirit of doing one's duty, and not as dispensing a favour. One should indeed feel blessed that he has been given an opportunity to serve the needy.
Education is a very important tool for everyone to succeed in life and get something different. Knowledge gained throughout the education period enables each and every individual to develop confidence in them. It opens various doors to the opportunities of achieving better prospects in life and hence promotes career growth. Education is the act of learning things around us. It helps us to easily understand and deal with any problem and balance throughout our whole life in every aspect. It is the first and foremost right of every human being. Without education, we are incomplete and our lives are useless. It helps us to set a goal and go ahead by working on that throughout life. Education improves our knowledge, skill, confidence level, and personality. It empowers us intellectually to interact with others in our life. It brings maturity and teaches us to live in a society with a changing environment. It is the way to social development, economic growth, and technological development. Education is an effort of the senior people to transfer their knowledge to the younger members of society. It is thus an institution, which plays a vital role in integrating an individual with his/her society and in maintaining the preservation of culture. It is an essential prerequisite of modernization. It enables people to know the world beyond their own surroundings and transforms them to become humanist in outlook and worldview.
School is the center, where children would learn to serve society. Teachers are like deities inside the temple. Never in the past, mere infrastructure made the institution's great. The strength of any institution is its teachers. They are the real builders of the system. Hence, the responsibility of teachers along with the Principal is quite significant. Promoting the values in life and ethics in the work is very important. With this value and understanding, we hope our teachers of BGS International Residential School, Nithyanandanagar, Bengaluru will take the institution to mountainous height, for the betterment of the nation as a whole. I beseech Lord Kalabhyraveshwara Swamy and His Holiness Jagadguru Sri Sri Sri Padmabhushan Dr. Balagangadharanatha Mahaswamiji to bestow his choicest blessings upon one and all.
The BGS International Residential School was established in 1997. Over the last two decades, the school has made rapid strides in various fields from academics, co-curricular to sports. This remarkable progress is a matter of rejoicing. Today, children are born with multiple talents that need to be nurtured by parents, teachers, and society. In the school especially, these talents have to be identified, fine-tuned and opportunities to be given to bring out the best in them.
Children should also be given an opportunity to achieve all-round development which can be channelized later for the service of society. Reading and writing alone don't make a complete personality. The nation needs children with proper education and good character to serve humanity with dignity, honor, and pride. I wish the members of staff, students all the best in working towards this noble goal. 
"The Time Is Always Right To Do What Is Right" – Martin Luther King.
The greatest gift you can give anyone is your time because when you are giving your time, you are giving a portion of your life that you will never get back.  
It is time to open the doors and remove all barriers to allow stress-free learning,  time to learn what is relevant, time to connect tender minds to the diversity of culture, time to build characters appropriate to the global platform, and above all, time to make individuals responsible for the environment they live in. 
Education that is often practiced today, lays a lot of emphasis on the understanding and recall of content. In the process, taking ownership of actions and creating solutions for varied problems, invariably takes a back seat. Educational institutions need to anchor the responsibility of creating an environment to think beyond and ponder over possibilities of exploring the deep application of concepts. Socrates, the philosopher once said, "I cannot teach anybody anything. I can only make them think." When a child learns to think, he actually learns to wonder. And 'wonder' is the beginning of 'wisdom'. 
A monument of learning must uphold the spirit of questioning, which allows young minds to accept or reject any school of thought. It is proven that when freedom is given to choose, a child develops the courage to state his opinion freely which bestows self-esteem in the personality. Learning, in its stages should encompass decision making, problem-solving, effective communication, the distinction between right and wrong, and thereby social responsibility. 
The four strong pillars of BGS International Residential School are:
A Highly Motivated Team:
Teamwork is the key to the success of any organization. However good the infrastructure, it is the sincerity and dedication of teachers who make successful students. A leader is as good as her team.


Student-Teacher Rapport:
The teachers provide an environment conducive to the learning of students without any inhibitions. The school is a home away from home in the real sense of the phrase due to the bond between the teachers and students.


Support of Parents:
Our parent fraternity is highly supportive of all our endeavours towards the teaching-learning process of their ward. Their valuable feedback and suggestions are solicited and worked upon in the best possible manner at all times.
Dynamic Management:
The strong and experienced Management is a matter of pride for all of us in the esteemed organization. The proactive attitude and long term vision is the wind in our sails. Under such able guidance, the institution has reached great levels of excellence.
Admissions Open for 2021-2022
Our Logo
Meaning and Significance
The Peacock, the Trishul, and the Sun come together to form the esteemed logo of BGS International Residential School.
These three elements represent unity, sustenance of life, growth, and symbolize strength, gentleness, pride, and humility.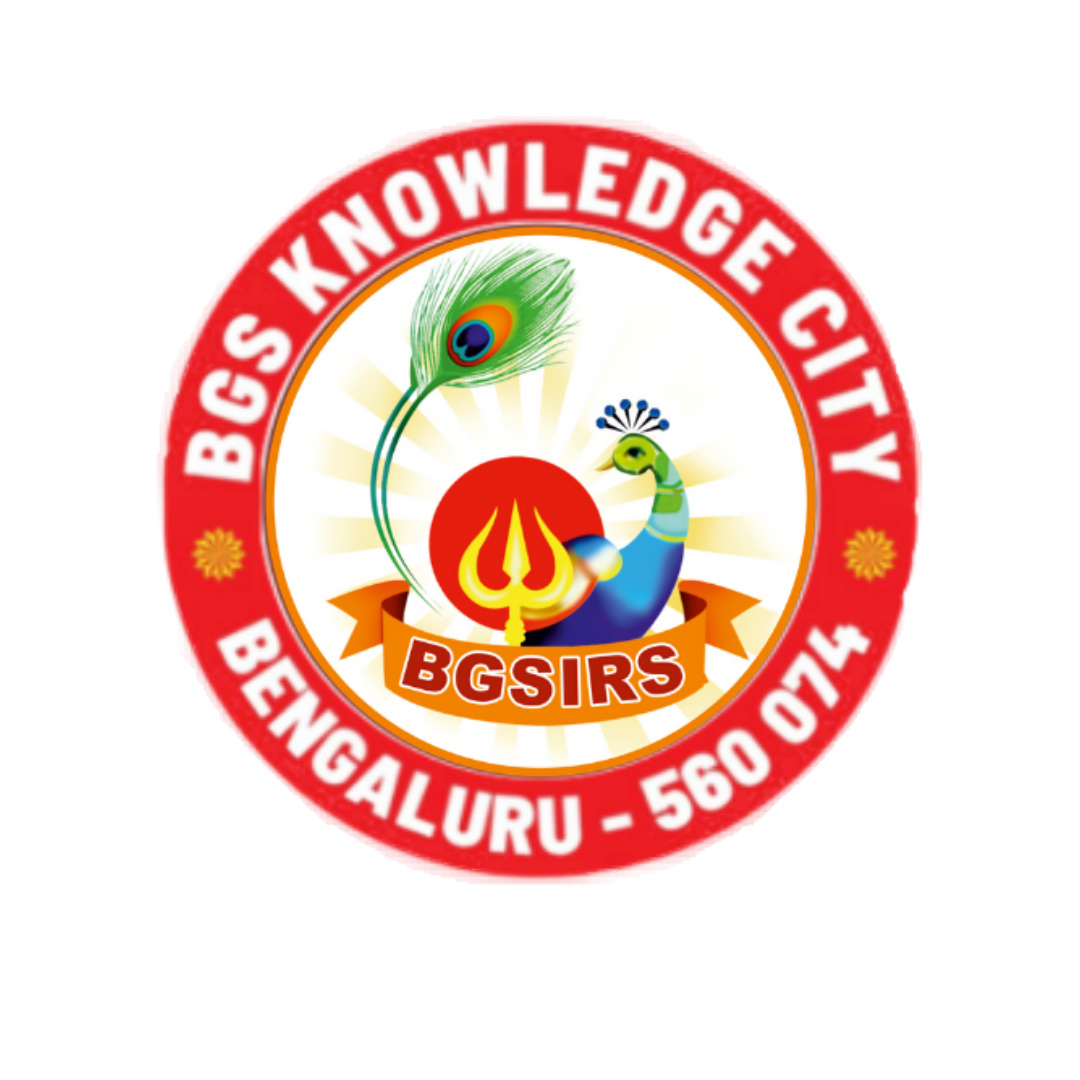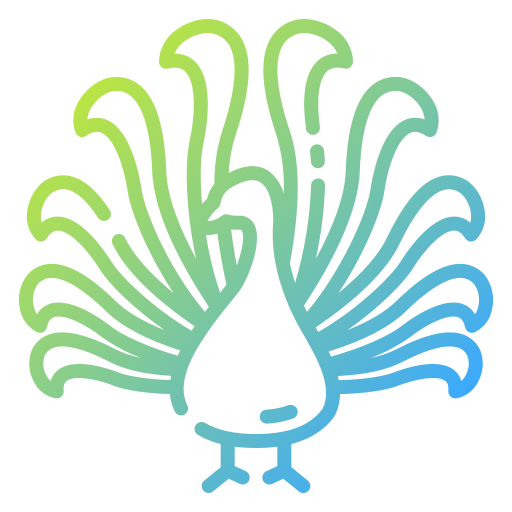 The Peacock
The Peacock with its plumage of vibrant and deep shades of Lord Krishna's rich greenish-blue colours expresses space and endless opportunities.
The splendid feathers on its tail with eye-like spots symbolize its vigilance and attentiveness in the pursuit of learning.
The plumes on its head are symbolic of high ambitions, aspirations, and achievements of humanity.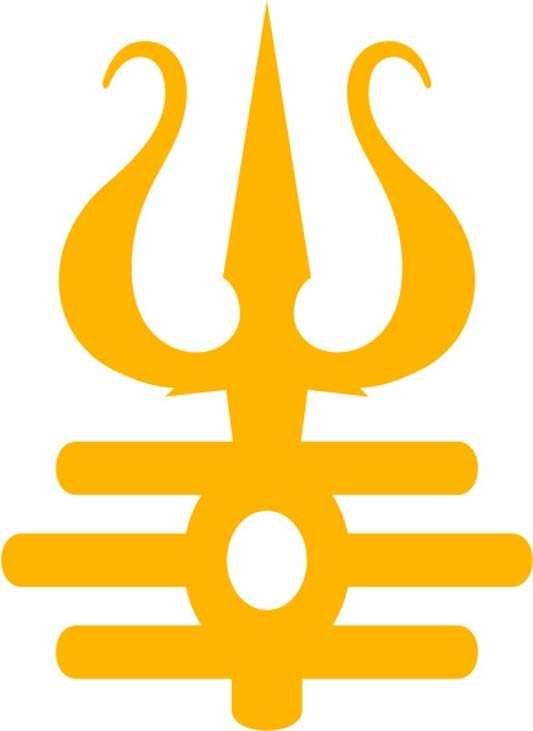 The Trishul
The Trishul is a symbol of good overcoming evil. And when kept in the hands of the peacock, the Trishul signifies gentleness in combination with the strength of character.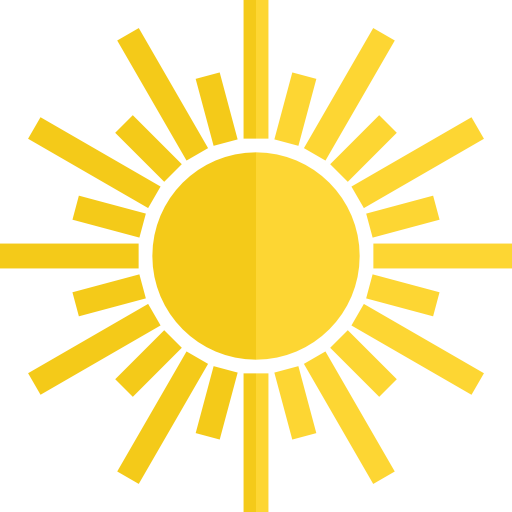 The Sun
The eternal Sun is the center of our solar system that provides inexhaustible cosmic energy to the world.
Quintessentially, in the myriad colors of the Peacock, the Trishul, and the eternal Sun, our logo is a representation of Indian ethos – where different traditions, cultures, ideologies, and philosophies blend together beautifully.
Information about the School
Name of the School 

BGS International Residential School

  

Year of Establishment

1997

Name of the Trust 

Sri Adichunchanagiri Shikshana Trust 

Whether NOC from the State/UT/Recommendation
of Embassy of India obtained

NOC obtained from the Government of Karnataka 

NOC No: NOE054BGC95 

NOC Issuing Date: 15/06/1995 

School Affiliated to

CBSE Board since: 1997 

Affiliation No: 830058 

School Contact Details

      Email: principalbgsirs@gmail.com
                  info@bgsirs.edu.in

      Phone No: 080-28437582/653 

      Fax No: 080-28437657 

Name and official address of the President: 

Sri Sri Sri Dr.Nirmalanandanatha Mahaswamiji,
Sri Adichunchanagiri Mutt,
Adichunchanagiri, Nagamangala Taluk,


Mandya District. 

Name and official address of the Managing Director: 

Sri Sri Prakashnatha Swamiji,
BGS Health and Education City
Uttarahalli main road,
Kengeri, Bangalore South

Email: bgssecretary7@gmail.com 
Phone No: 080-23304960
Fax No: 080-23382659 

Area of School Campus 

In Acres: 100 

In sq mtrs: 404685.64:100 

Built up area(sq.mtrs): 162091 

Area of the playground in sq.mtrs: 60784 

Other Facilities 

Swimming pool: 82×47 

Indoor games: 96×33 

Dance room : 96×33 

Gymnasium: 96×33 

Music Rooms 2 : 96×33 

Music Rooms 2 : 96×33 

Auditorium : 200×200 

Infirmary: 23×18 

Horse Riding Paddock: 200×200. 30 meters circle 

9 hole Golf Course

Yoga: 80X40 

Transport Facility 

Buses: Outsourced 

More details here..

Mode of Payment of Salary 

Name of the Bank through which salary is drawn: Canara Bank

Through single cheque transfer advice: Through single cheque 

Individual cheque: NO

Cash: NO

Admission Period 

As per Karnataka Government's admission rules 
Get In Touch
Location: Bengaluru, Karnataka, India
Telephone: +91  9606283332
                         +91  9739412555
Email: info@bgsirs.edu.in
School Hours: Monday – Friday
                                8:00 am – 3:00 pm