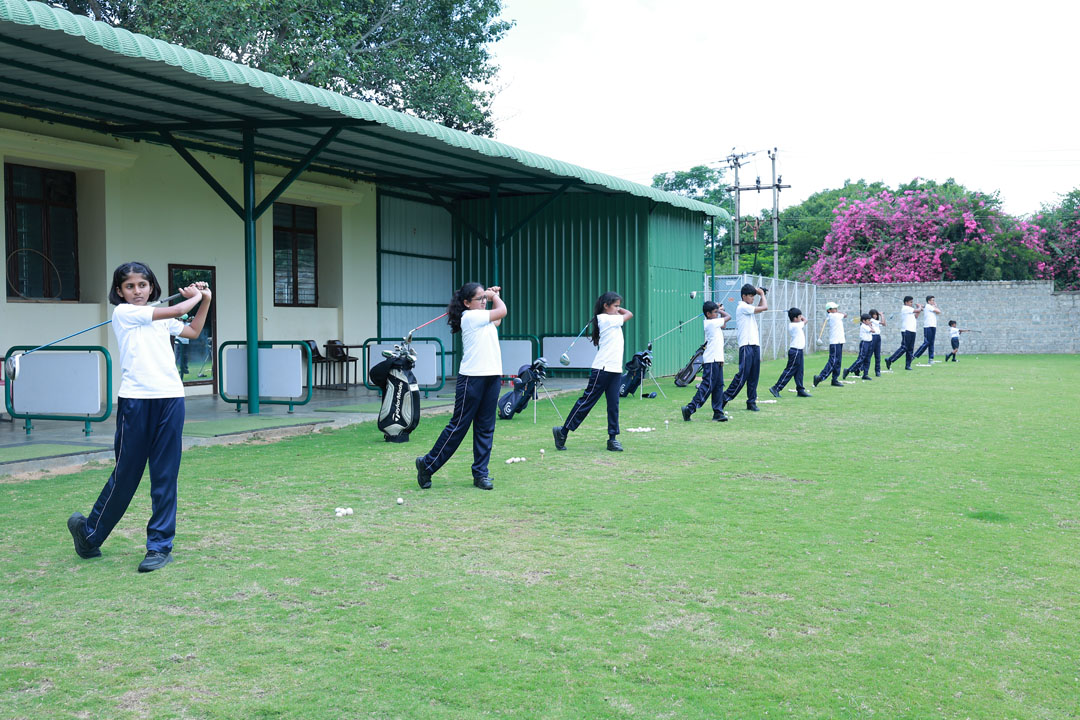 Students of BGS IRS are open to opt for Golf Game as one of their routine activities in the school. Our Golf coach encourages students to explore and analyze their courage towards the sport and assists them to accomplish their level of excellence.
Golf is one of the contemporary games played across the world.
BGS International Residential School has a
9 Hole Golf Course on campus.
Golf helps in strengthening the spine and core muscles. Our Golf coaches help kids in the process to rectify their posture.
The skills that the children learn in golf, such as hand-eye coordination, can help them accomplish in additional sports and evolve lifelong healthy exercise habits.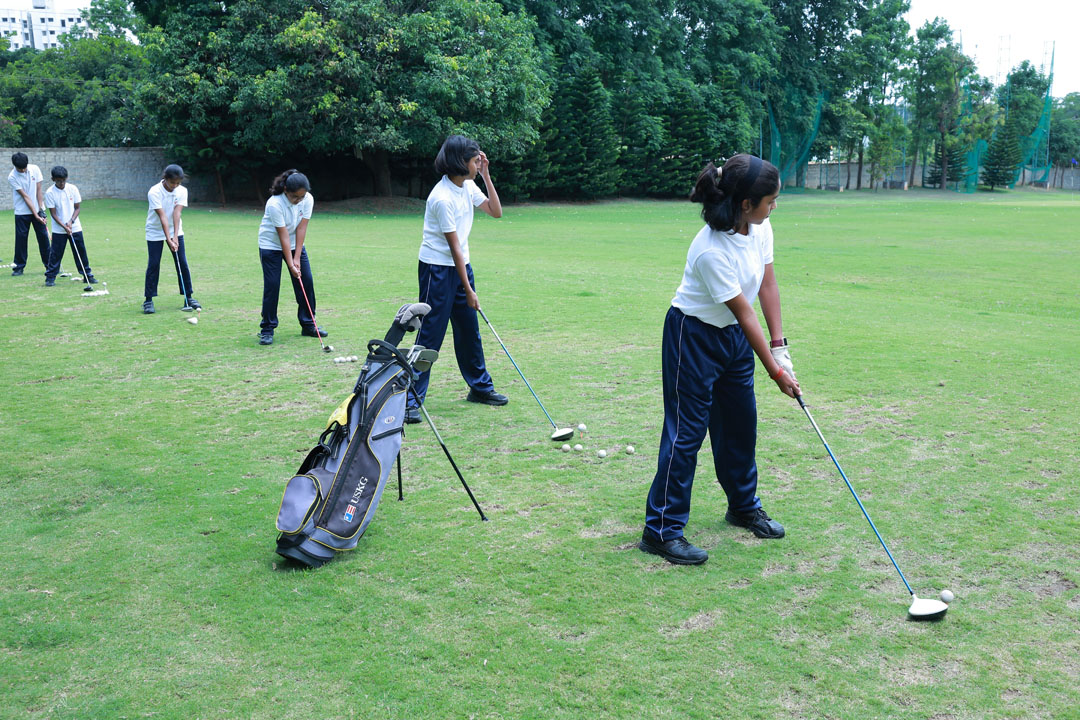 We encourage our students to opt for Golf as one of their extra-curricular activities for various reasons:
Golf improves overall physical fitness.
It is a low intense and non-contact sport.
Cultivates love toward our nature.
Playing golf aids in an improved vision.
Inculcates high level of patience in a child.
Get In Touch
Location: Bengaluru, Karnataka, India
Telephone: +91  9606283332
Email: info@bgsirs.edu.in
School Hours: Monday – Friday
    8:00 am – 3:00 pm